Backlinks: What are they and how to get quality links
The domain authority represents 23.87% of importance for the Google algorithm and the acquisition of backlinks to specific pages 22.33%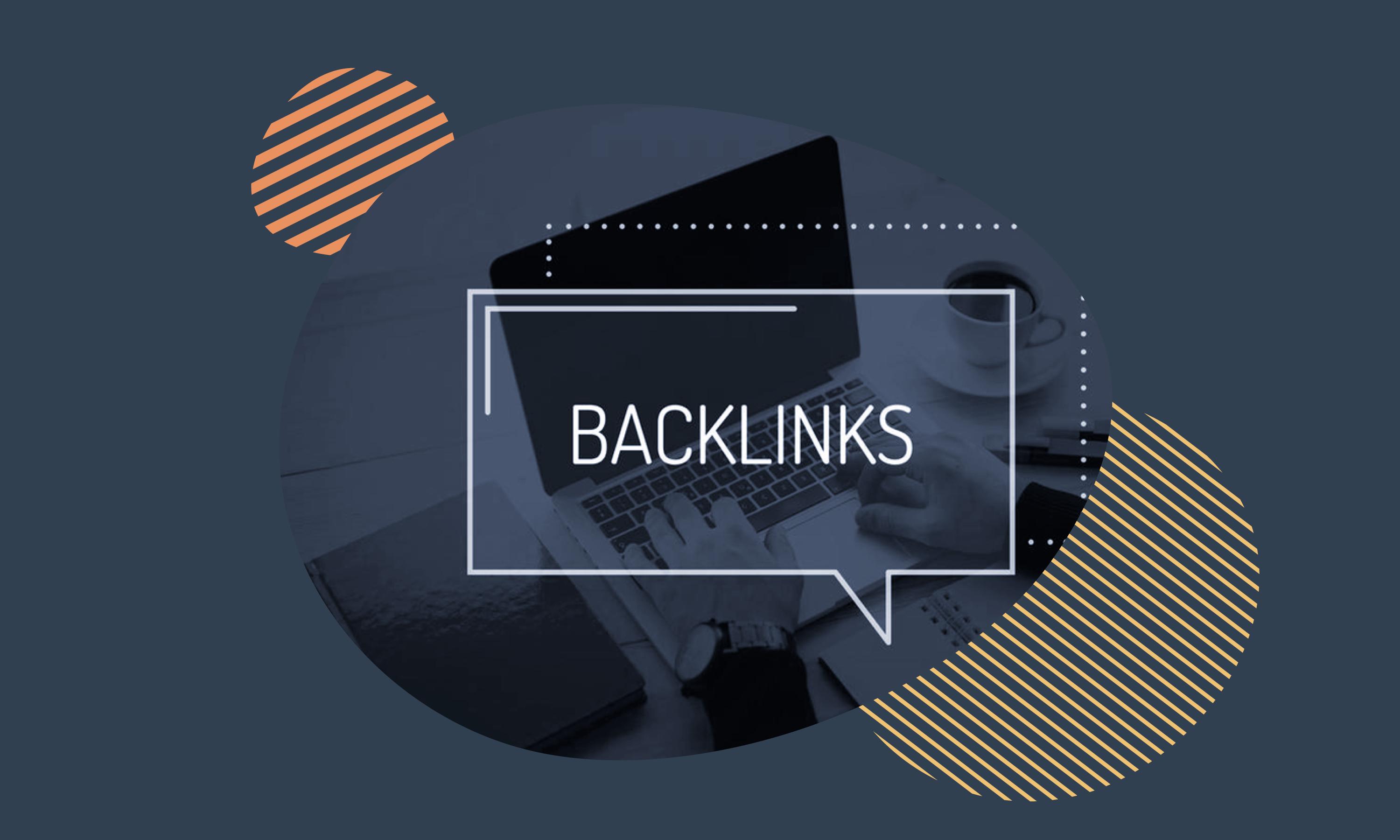 The Link Building is an SEO strategy, which is to generate links from other domains to our website, to increase the level of authority. These links are known as backlinks and play a fundamental role in SEO positioning. In this article we will explain in detail why they are so important and how to get quality backlinks to climb positions in Google. 
First Steps in 

Link Building

: Why are 

backlinks

 important

?
In our SEO positioning guide for beginners, we explained that backlinks are one of the most relevant factors of SEO Off-Page (external optimizations that influence the positioning of a web page).
According to a study cited by Neilpatel, domain authority represents 23.87% of importance for Google's algorithm. Likewise, the acquisition of backlinks to specific pages (22.33%) and the anchor text of the links (20.26%) are more relevant during the ranking of results, than SEO On Page optimizations with keywords (15.04%). ).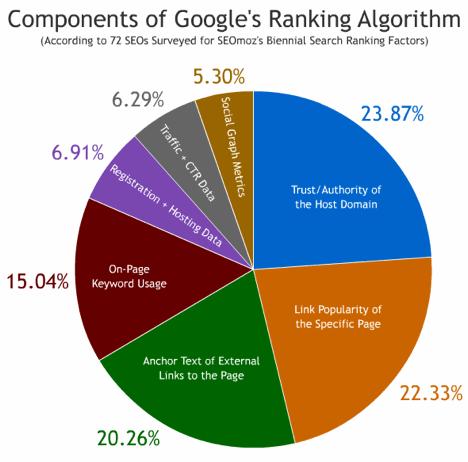 For Google's backlinks they are important because they reflect the popularity of a website. The better the links, the more our authority will grow.
How do I measure the quality of a 

backlink

 ?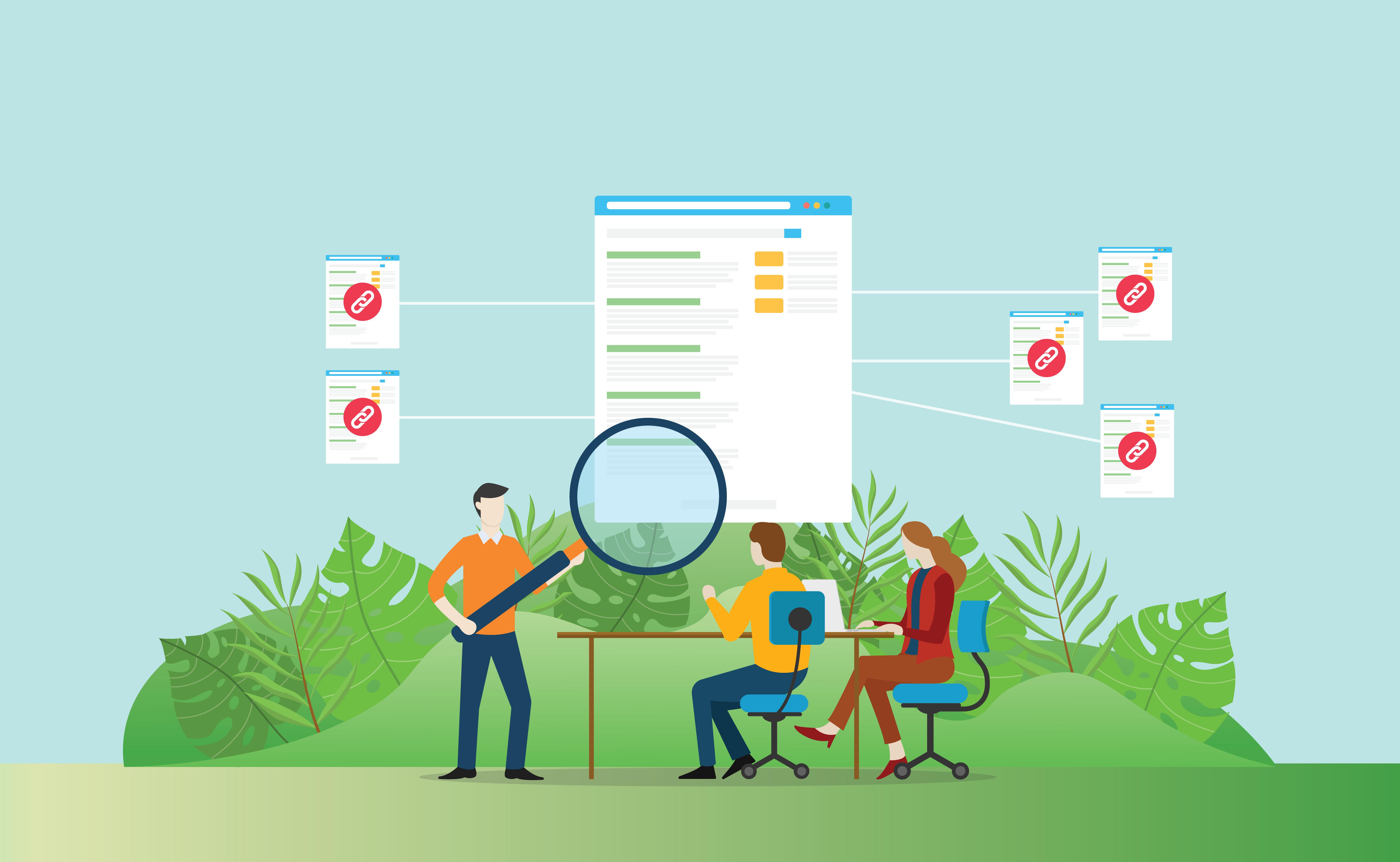 Not all backlinks are good.
For example, some companies engage in bad SEO practices and buy links, an action that is penalized for Google.
In fact, there is Google Penguin , an algorithm that detects artificial links and values ​​quality rather than quantity of backlinks.
At Contenttu we recommend developing a scalable Link Building strategy , with 100% transparent techniques.
If you want to know the other causes of penalty that Google considers, we recommend you read our list with the 20 Black Hat SEO techniques confirmed in 2020.
The factors that we must take into account for a link to be well weighted by search engines are the following.
The link must be relevant
Considering that backlinks are votes of confidence, in the eyes of Google, we must ensure that the origin domain is related to our area of ​​action. 
For example, for us a link from other pages dedicated to digital marketing does not have the same weight, as from a pet store. Logically, if we have a hundred links from institutions and agencies dedicated to Inbound, Google will begin to look at us as authorities on the matter. 
The higher the authority of the origin domain, the more 

link juice
In simple terms, if the page that refers us has a very high authority index, it transmits more force to us than other domains. For example, links from the media, official institutions or highly relevant sites on the internet.
This transmission of authority is known as link juice , and it also applies to internal links. But we will explain those later.
The Link Juice of a web page is divided among its outgoing links. So we will receive more strength from those domains with fewer external links.
Traffic vs authority
If a website has a lot of traffic, but little authority: will it help us to climb positions in Google?
It is indisputable that backlinks from pages with high traffic will bring us more visits. But an experiment by Ahrefs showed that unique domain links and authority are more important in terms of rankings .
Both links are favorable, but in different ways. 
If we want to increase our visits, we should develop a Link Building strategy that focuses on domains with high traffic.
But if our mission is to reach the first places of Google, then we concentrate efforts on obtaining backlinks from domains with more authority. 
The more visible the link, the more authority it transfers
The backlinks located in important places are of better quality than those that are barely noticeable.
For example, a link in the body of the content, highlighted in bold and another color, transfers more authority than a link hidden in the footer.
Follow vs no-follow
A no-follow backlink is one that does not transfer link juice, by the decision of the administrator. It is activated with an HTML tag and serves to indicate to Google that this link does not provide authority to the receiving domain. 
You are probably wondering, what are they for? Well, no-follow links are very functional for those who have a blog network and link to each other.
Generally, it is frowned upon by Google for the same hosting to have several domains and link to each other. Remember that backlinks are votes of confidence. For Google it is not correct that we vote for ourselves.
Strategically, they are also good at SEO. A no-follow backlink, but coming from a domain with high traffic, can help us increase our visits.
On our website, we must also consider the no-follow tag when we need to link to sites outside our area of ​​action.
Anchor 

text

 is also important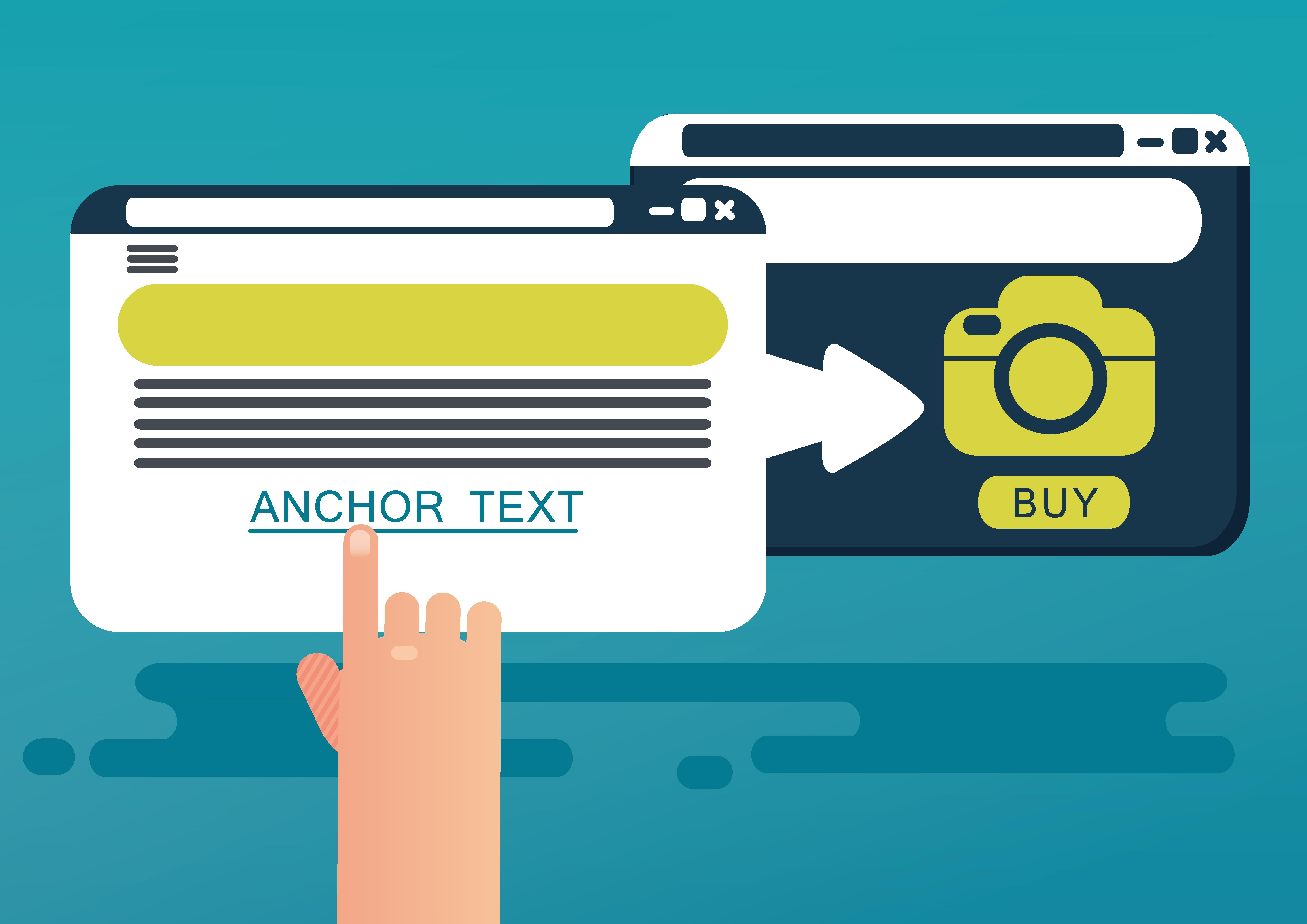 The anchor text or anchor text is the term or phrase visible in a link. 
Many SEO professionals claim that the words used influence the quality of the backlinks . And they are correct. A good Link Building strategy must contain several types of anchor text. For example: 
Generic: "Click here", "this blog", "read more on this page" and the like.
Key Word : That includes the keyword that we want to position (be careful not to abuse).
Name: Used to link to a brand or website.
How do I check the 

backlinks

 that I am receiving on my website?
There are many tools to check this information, but one of the most complete is Google Search Console.
With it we can analyze the number of external links that link to our website. You can find this information in the left side menu, where it says "Links".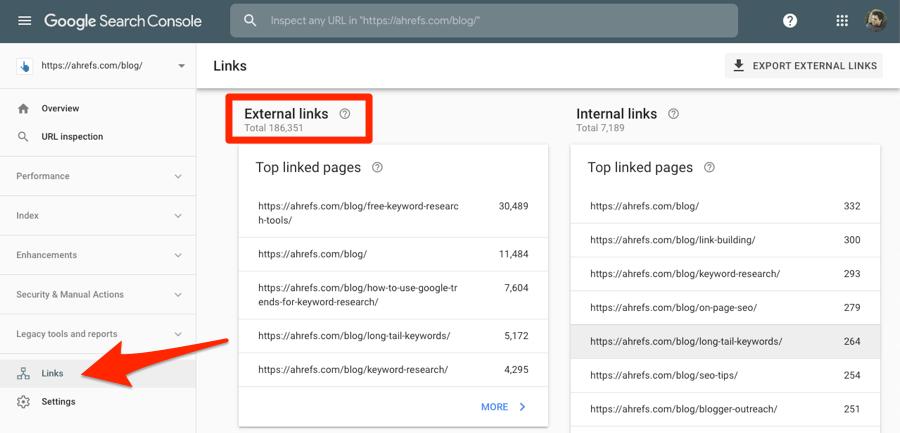 There you can check which are the most linked pages, which domains frequently link to us and which are the anchor texts they use.
Linkbuilding

 Strategy

: How do I see the 

backlinks

 of the competition?
You cannot do this from the Google Search Console, you need a tool like Ahrefs, Semrush, MOZ, or Ubersuggest (to name a few).
We use Ahrefs, which shows us the total number of backlinks, the number of unique domains, which page they link to, link juice, the traffic it attracts, and the anchor text.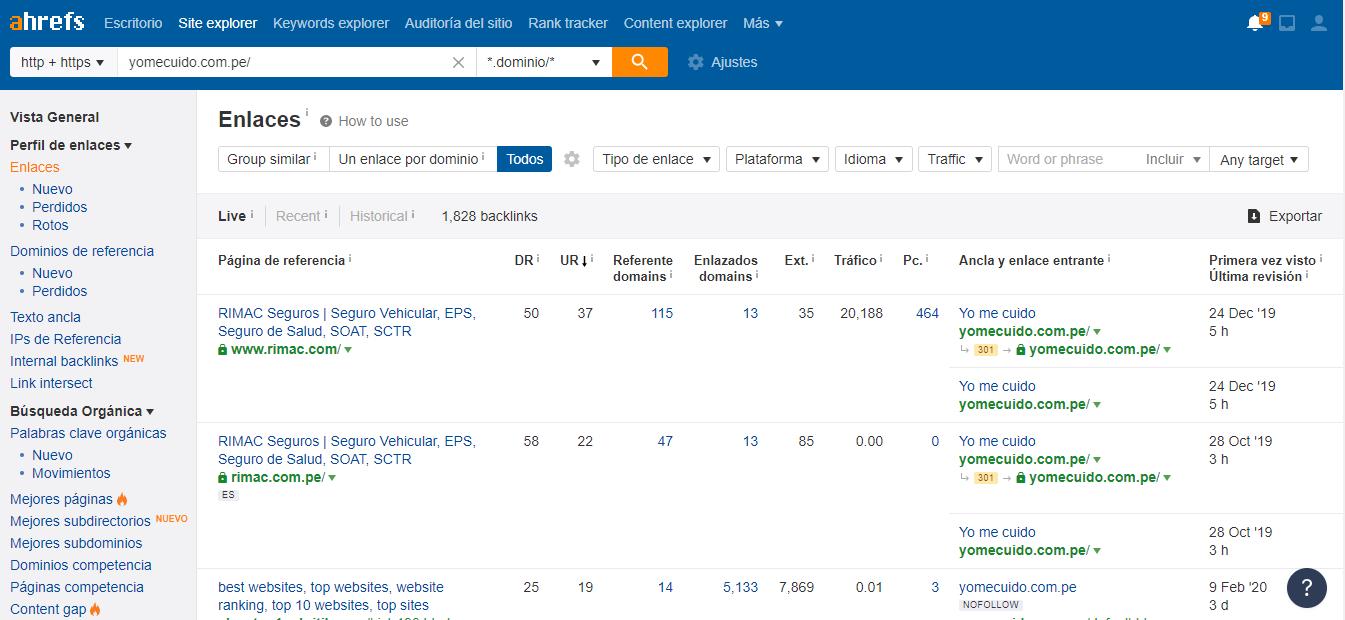 How to get 

quality 

backlinks

?
There are three ways to get backlinks, without cheating.
Gain organic backlinks by creating content that people really want to share.
Create backlinks by adding our link in forums, replying to other blogs, and adding ourselves to business directories.
And build backlinks through techniques such as Guest Blogging, finding broken links and proposing our replacement content, and detecting mentions to our site without a link, to ask the administrator to add the link.
Another idea that works very well is to identify which domains link to our competition. We reviewed the content, improved it, and sent an email recommending our update on that topic, to earn a mention. This is known as the Skyscraper Technique.
Summarizing…
The internal optimizations of a web page are very important to index and rank in the Google ranking. But SEO goes beyond that: it is about achieving greater visibility to gain as many clicks as possible.
That is only possible with a solid Linkbuilding strategy.
In another article, we will discuss how to get quality backlinks and what steps to take to build a solid and scalable strategy.