E-Postal America Road will be adjusted down by 15-20 yuan/kg, Australia may suspend TikTok
E-Postal America Road will be adjusted down by 15-20 yuan/kg, Australia may suspend TikTok

E-Postal America Road will be adjusted down by 15-20 yuan/kg, Australia may suspend TikTok Transport surcharges have been cancelled for most routes in Europe, and the US route surcharges have been drastically reduced by 15-20 yuan/kg…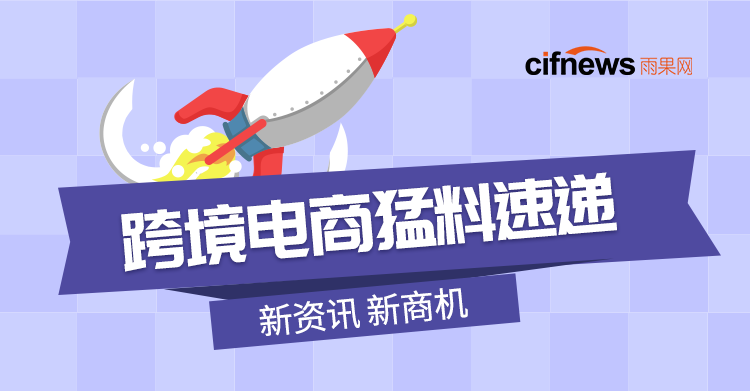 [Prepare for the peak season] Diamond members will get 1,000 yuan off and free tickets to empower Amazon enterprise-level sellers to prepare for the peak season. View details>>
【Market Observation】
U.S. road surcharges have been significantly reduced, and most European roads have cancelled transportation surcharges
Recently, China Post issued the "Notice on Lowering the Standards of Transport Surcharges for Certain Products in Europe and the United States". The notice pointed out that according to recent changes in international transportation costs, it plans to reduce the air e-mail and contract customers Air International from 0:00 on July 7 Some European and American road transportation surcharge standards for small parcels. Among them, most European routes have cancelled transportation surcharges, and the US route surcharges have been significantly reduced by 15-20 yuan/kg.
Many Amazon delivery contractors receive U.S. government bailout loans
Recently, according to data released by the US government, a number of companies that provide Amazon with last mile delivery have received funds from the US government's new crown virus epidemic relief plan.
For example, Peregrine Express, Rapid Logistics, Systemize Logistics, Sheffield Express, and Valdivia Logistics have each received at least $1 million in loans, and some other Amazon distribution partners have received loans of up to $350,000.
It is reported that these funds come from the Salary Protection Program (PPP), which is part of the US$2 trillion CARES bill signed by US President Donald Trump earlier this year.
The Civil Aviation Administration issued the third "fuse instruction"
Recently, in accordance with the "Notice of the Civil Aviation Administration on Adjusting International Passenger Flights", the Civil Aviation Administration again issued a notice and decided to suspend the operation of Bangladesh's Dhaka-Guangzhou flight BS325 from July 6th on July 6. This is the third "fuse instruction" issued by the Civil Aviation Administration and also the first "fuse instruction" for foreign airlines.
It is reported that on June 28, 5 passengers on the flight BS325 from Dhaka, Bangladesh, Bangladesh, of Uspeed Airlines to Guangzhou, tested positive for the new coronavirus nucleic acid, triggering the flight circuit breaker condition.
Burst! Australia may suspend TikTok
Recently, the "Herald Sun" reported that due to concerns that the platform will leak user information, relevant Australian authorities will initiate a Senate-level investigation of TikTok to rectify the platform. It is understood that TikTok currently has more than 1.6 million Australian users in Australia.
It is reported that the Australian Defense Force banned the use of the application on any defense-issued equipment earlier this year.
【Platform News】
Amazon's stock price breaks through the $3,000 mark, with a total market value of over $1.5 trillion
July 7 news, US stocks closed on Monday, star technology stocks performed strongly, Amazon, Apple, Microsoft and Google parent company Alphabet's stock prices rose more than 2%, and the market value of more than 1 trillion US dollars. Among them, Amazon's stock price broke through the $3,000 mark for the first time, reporting $3057.04 per share, an increase of 5.77%, and its market value reached $1,524.778 billion.
Amazon responds to Prime Day postponed to October: no news has been announced
Recently, foreign media reported that affected by the epidemic, Amazon postponed its large-scale membership day promotion (Prime Day) to October. In response to this news, an Amazon spokesperson said that as of now, no announcement has been made on the date of Prime Day.
According to Fahim Naim, a former Amazon executive and CEO of e-commerce consulting firm Electronic Opportunities, Amazon may not postpone the "golden day" beyond October because the company does not want its largest promotion The event coincides with the "Black Friday" and "Cyber ​​Monday" shopping seasons.
Tmall International: Introduced new brands from January to May, growth rate increased year-on-year
According to news from July 7th, Tmall International data showed that from January to May this year, the growth rate of new brands introduced by Tmall International increased by 64% year-on-year; during the 618 period this year, the sales of overseas brands increased by 43% year-on-year, and more than 4,000 overseas brands increased year-on-year. Doubled. Among them, during the 618 period on Tmall International, the sales of the US environmentally friendly fashion brand Everlane exceeded the sum of April and May; the average daily sales of the Korean beauty and body equipment brand Ulike reached 13 times the daily sales; the Malaysian slippers brand Fipper sales were more than that in May. The monthly increase was 320%.
Shopee adds Taiwan site home delivery large-scale logistics channel
Recently, Shopee issued a notice on "Newly-added Taiwanese home delivery and bulky logistics channels". The notice stated that in order to better serve cross-border sellers, the cross-border logistics of Shopee Taiwan site has added a third-party channel to provide sellers with large-scale logistics services. The weight limit of a single item is 70KG, and the size of a single package is less than or equal to 2*1.1* 1.1m, the package volume is less than or equal to 1.7m*1.7m*2.1m.
AliExpress: Suspend domestic Alipay binding ICBC bank card freight deduction
On July 7, AliExpress issued an announcement stating that due to the upgrade of Alipay's interface, starting from July 8, 2020 Beijing time, the domestic AliExpress accounts used by sellers for logistics freight payments on AliExpress will be suspended from the bound ones. ICBC card deductions are expected to resume at the end of August 2020.
AliExpress: Online logistics order "return address" Chinese strong verification notice
On July 7, AliExpress issued an announcement stating that because the detailed address in the "return address" of some merchants' online logistics orders is in English or Chinese Pinyin, the seller's domestic and overseas returns will be inaccurate due to errors in the return address. return.
In order to improve the efficiency of the return of the package and avoid the loss caused by the inability to return it to you due to an incorrect address, the platform will conduct a Chinese verification on the online logistics order "return address" created by the seller from July 13, 2020 Beijing time. If the seller's return street address information is in plain English characters, he will receive the following error prompt and cannot successfully create an online logistics order. The seller can update the "return address" to an accurate address and continue to create the logistics order