How to choose an SEO agency?
This is what you should know to correctly choose an SEO agency in Peru and the world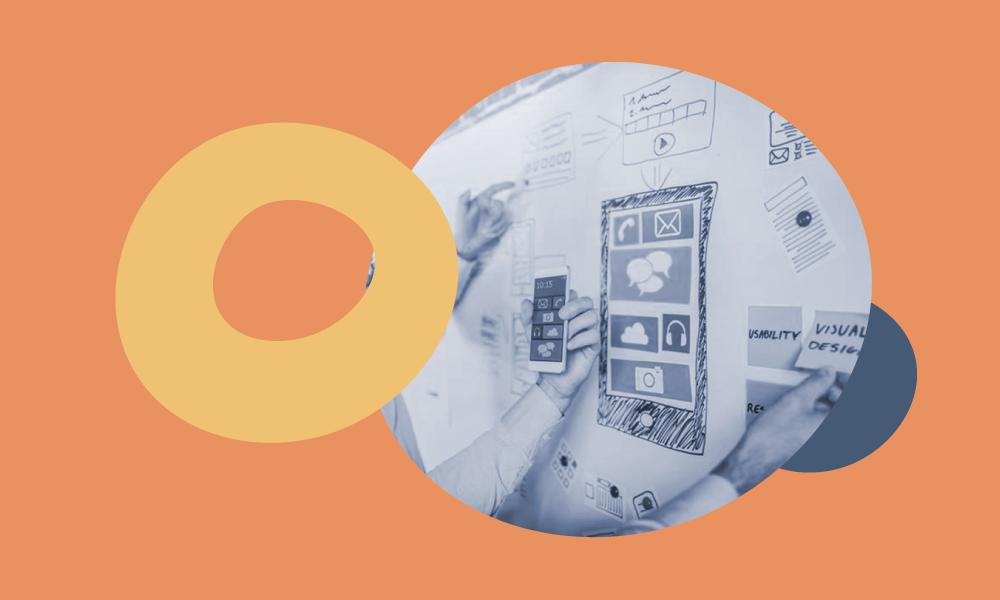 An SEO agency in Peru and in the world, is a search engine positioning agency that is dedicated to optimizing brands and companies that have a presence on the web so that their products and services climb to the top of search engines like Google. SEO professional applies a series of techniques that help improve a page so that search engines take it to the first places in an organic way.
Sometimes the role of an SEO agency is not very clear to some people, but if you have a website and want to be visible in searches, content optimization will help you not only give your website visibility, but also authority to your brand. Why is it so important or strategic to get on the search engines?
Because people often research the product they are going to buy before buying, they like to see various restaurant options near their area and that comparison that can be made on the Internet between each online store is really a great help for many online shoppers. And as a brand or business, it pays to be among those organic buyer searches. For example, according to Google data: the Peruvian consumer searches Google before purchasing a product. And if you are one of those companies that is in the first places, you have a better chance of being chosen.  
How to choose an SEO agency?
SEO agencies usually have professionals who work directly with the SEO audit of your website or ecommerce. They provide an opportunity to make X rays to your website to be able to point out the possible failures that it may be having and therefore it is still invisible for the google logarithm. The content can go, from the description to the same URL's. 
In this way, a good SEO Agency will guide your website towards optimization. Consequently, it will help you to obtain more organic traffic on the web and sales possibilities. In marketing, everything has its space, the different strategies used to reach a larger audience may depend on your objectives as a brand. But it is also important to note that with an SEO agency you can save money on great promotions. Although a good strategy has a balance between SEO and SEM, the latter is search engine marketing, which promotes digital content in a paid way in the same search engines.
Organic positioning and SEO agency 
Organic positioning is essential for any brand, business or company, and an SEO agency in Peru can help you with that task. For a brand, being found by customers naturally is one of the best things that could happen to it. People who search directly on google to find your service are more destined to finally make the sale. 
In this way, the service of an SEO agency also gives you the opportunity to attract quality leads. The experts of an SEO agency make sure not only to optimize the web pages, but also a large part of your social content. Because it is also an excellent opportunity to optimize the social networks used for your brand and these are easier to decipher by Google logarithms. 
Although blog content creation is one of the most used tools to achieve that organic positioning, there are many other things that must be taken into account when doing an SEO review for ecommerce. 
How do SEO agencies work in Peru? 
Unlike the other methods used in marketing, SEO is one of the slowest processes, it is also governed by certain algorithms that the Google search engine, for example, implemented to ensure the quality of the content and therefore a technique that is much more quality than quantity. 
In general, an SEO agency in Peru and the world starts from the analysis of your website to be able to give you a correct verdict and create a positioning strategy appropriate to your strategic objectives as a brand. From this analysis the ideal SEO strategy for you is born, it cannot be before knowing your website and its previous audit. 
Web positioning agency
To say that there is a magic potion behind an SEO agency is to ignore all the strategy that is required to achieve organic positioning. Which is also updated over time according to algorithms and which undoubtedly improves with dedication to creating valuable content. In general, that organic positioning is closely linked to the quality of what you offer as a brand, and it is not that you do not have a value proposition if you do not. But an SEO agency can help you show it in a better way and optimize the communication channels you use to reach your audience more naturally. 
Choosing an SEO agency may be necessary for several reasons:
✔Because it can be traced to the top of search engines.
✔Help you organically attract customers and prospects. 
✔Help you improve your content
✔Optimize all the pages of your ecommerce to make sure that your products appear in the search.
✔Increase the authority of your website with a good link building technique
And without a doubt give more visibility to your audience, example. At contenttu as an SEO agency we work with our allies through Inbound methodologies that have given us very good results. Our success stories , such as those of the Boutique Des Fleurs , are an example of the adaptation of appropriate strategies tailored to specific needs according to the type of business. We also offer a free consultation to explain to the customer what their problem is and how they can solve it. 
How do you know if you need an SEO agency? 
There are many ways to be visible, but the one that generates more results for less cost is the organic way, people want useful content and things clear. In fact, it could be said that traditional marketing no longer gives the results of before and if all that expense definitely no longer produces results on your page, it is worth trying an SEO agency.
Many of our clients present similar circumstances: they do not have a limited audience, they want to bet on growing markets and despite having a good sales team, they have variety and their prices are quite competitive. They do not finish coming to the fore and feel stagnant. 
Although of course everything can vary according to the company, as explained before, a web positioning agency must work. So each case should be studied before making a diagnosis. Do not let the ideas of your strategy be a plagiarism of another, each brand has a potential that can stand out. But among the things we usually see:
✔ They have a formed community but little interaction,

✔ Despite having a good product, they cannot sell, 

✔ They have a visually attractive website, but they do not generate enough traffic,

✔ They have a lot of web traffic, but they don't generate leads.
On the other hand, you must bear in mind that an SEO agency must generate trust and show you previous results or success stories. You must have trained people and tools for auditing your page. And why not? It must be positioned as a benchmark. 
Remember that unlike the other types of positioning, SEO needs time and quality content. But without a doubt, the results that you can have with an SEO agency can make you much happier than using traditional marketing strategies