How to position an article quickly in Google?
How to position an article quickly in Google?
Google explains that if your website is mobile-centric on Google, most of the tracking requests will be made by these devices: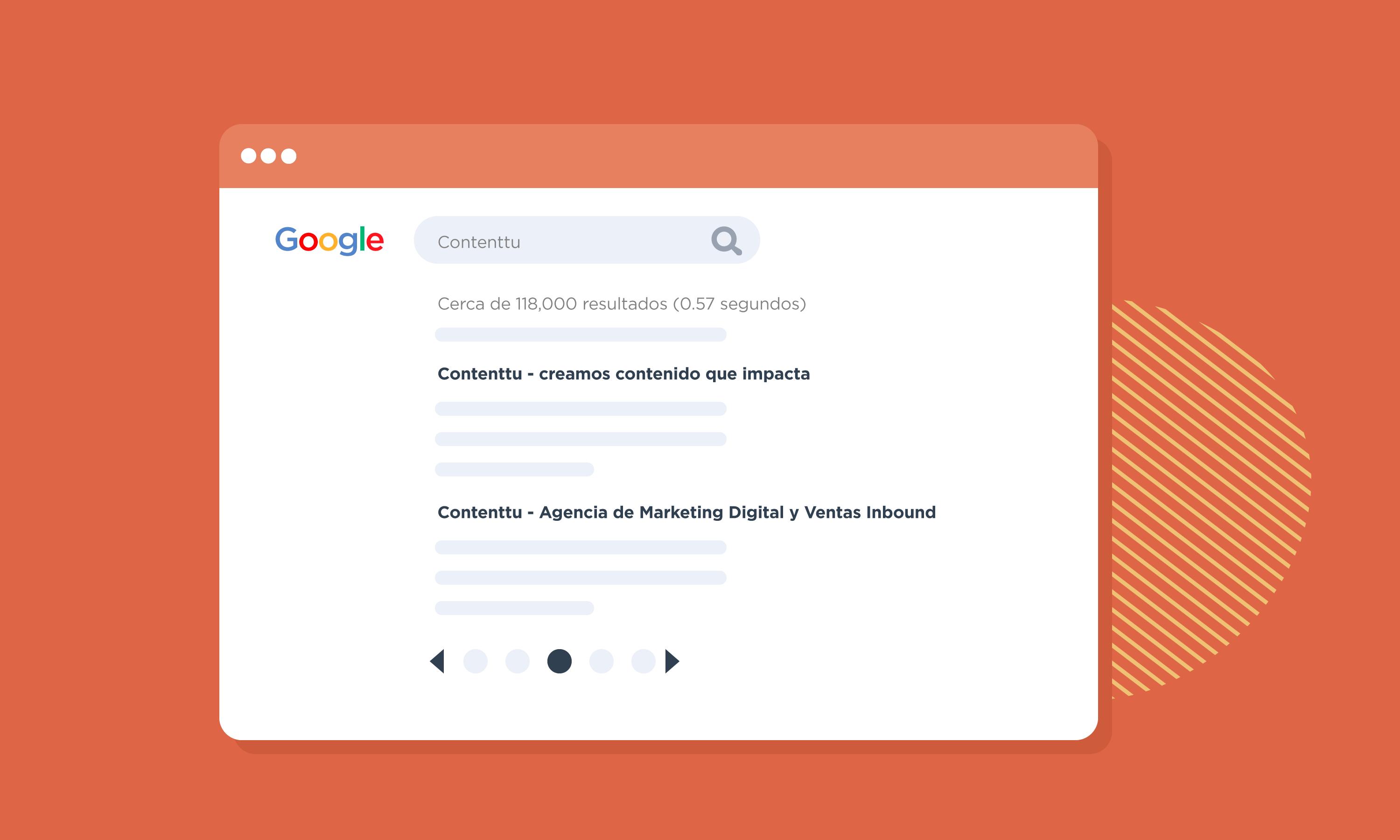 Google's first place is the goal of many companies that make content constantly, in the first place it is compared to the best location of a billboard in a public place. But meanwhile the first page of Google is the target of many brands that generate content. And although this can be achieved by applying SEM to your strategy, well-applied technical SEO will ensure you first place without problems for much longer and less investment. 
If your company has a Blog for sure, you are a faithful believer in Inbound Marketing like us, and one of your goals is to get organic traffic to your website with them, you can achieve that with a blog. So to learn how to position an article quickly in Google, the first thing you learned was to write it with a certain number of keywords, but you still don't get the first places. This guide can teach you how to rank an article quickly on Google. 
Optimize your SEO On Page
One of the first steps you should do to improve the position of your website and your articles in Google is to perform SEO On Page and to do this you must start with using readable and easy-to-read URLs, creating attractive titles and creating your own descriptions. In addition to that, make sure that the supporting images have the correct measurements and that you use the Keywords correctly in that space. But to get started, you can start with these basics: 
✔ Create friendly URLs: Make sure they do not have signs like @,% or spaces in their content. Preferably use hyphens (-) to separate between words. The first few words of that URL should contain the keyword of your article. If your entries are created from a CMS that generates automatic URLs, just try to keep the keyword at the top. 
✔H1, H2 and H3 Titles: Use H1, H2 and H3 correctly, remember that there can only be one H1 (main title) and that however there can be several H2 (Secondary text) later. Use the H3 (Sub-Category Title) wisely after each H2 and make sure it contains at least one keyword or its synonyms. 
✔ Own descriptions : If your page is an ecommerce this data is much more important, you must make sure to create your own descriptions for your products. Although most already have a factory description, writing it in a different way will help you stand out from the rest. In your posts, you need to make sure to make unique descriptions and create engaging downlights.
It is important to know that indexing begins with SEO On Page, always. If your page does not have at least the above optimized it will be almost impossible for Google to crawl your pages and clearly know the objective you are aiming for. In this part, having an SEO agency that helps you plan prior to an SEO audit of your website is an excellent option.
Do keyword research
Keyword planning is another point, as getting the correct keywords will help you direct your content correctly towards the goal. For this it is important that you have access to a keyword planning tool, such as: Ahrefs, Semrush or even the Google keyword planner itself. 
Investigating the keywords of your page is one of the most important things to do content, once you have a list created with the main ones you can go looking for the secondary ones and as a result of them you will be able to draw topics and content that you can create for your articles. These keywords must match those of your website. Google takes into account that the content of a blog is consistent with the structure of the site. Example:
✔If your website is about clothing, the sub categories can go from sex, age to seasons. Make sure you have keywords beyond "women's or men's clothing" and tap on long-tail words for blog posts to answer questions.
✔Don't try to rank for many keywords at the same time, better try to have 5 keywords and focus on the first 2 being the strongest and the rest being synonyms.
✔Create your articles based on a few keywords, but don't over-optimize. Because you can be penalized by google. Nowadays reloading a text without any coherence with unnecessary repetitions of the Keyword can be not only not taken into account, but also considered not very useful. The texts must fulfill a function and the artificial intelligence that search engines use, look for the language as naturally as possible.
Remove orphan or unlinked entries
It is important to make sure you link your articles to other articles on your website. If you want to position your articles in the first places of Google, you must create links to other pages on your same website, preferably you can rely on those that have the highest traffic. Although it is not recommended that everything be left to the same entry, the ideal is that these links appear naturally in the text and do not look intentional. 
To solve it on your website, if you use a CMS like wordpress it allows you to find them in an orderly way to link or edit them if you want. If you use other platforms to upload your content, you can track orphan content with tools like screaming frog . Orphan Pages are a solvable SEO problem, it is something like that if you do not add links it can go unnoticed by Google bots.
Use good multimedia files
So that your articles can be positioned better, it is a good option to accompany your texts with images related to what you are talking about. The images and videos in the articles are excellent companions for an explanation or guide. Users appreciate content that is supported by visual examples. And being considered useful, it gives a very good tip to quickly position yourself in Google.   
Of course, also, because the bots cannot read the images, you will have to optimize the alternative tags (ALT), the description and the captions of each one of them. This way you can know if they are related to the text. Videos are also excellent for this, so if you consider that your content can have an explanatory video, you can also help your position.
Refresh your older content and forget about unproductive content
If you already have a Blog and you have a lot of content that you have not managed to position, it does not mean that Google has not seen it. Something worse is possible, that it is not considered useful material and has many blog as competition that if they are fulfilling the objective: Answer the questions of the users. In this case, what you should do is go through your content and make sure they are optimized and updated. This happens a lot, when content is made with dates like "The best ideas for 2020", in this case you should update the entry whenever you can. 
If you found entries that are not meeting the objective, it is best to unsubscribe. This way you can have a cleaner and clearer blog for Google. This cleaning can be scheduled monthly.
Include the new pages in your Sitemap
Do you already have a presence on Google Sitemaps? Your sitemap is a tool that Google makes available for a better search and positioning in its search engine, in this sitemap you can include the articles that you want to position for Google to index them, although it does not assure you anything, if your content complies with everything the rest, you have a good chance of being one of the first. 
And you can create it here.
Another piece of information that helps indexing is the use of Google's APIs, one of the most famous is the Google Robot, which is in charge of going through the contents by indexing the content. Google explains that if your website is mobile-centric on Google, most of the tracking requests will be made by these devices, while the other part remains via computer trackers. If it's not mobile-centric yet, it'll be the other way around, but in either case, the minority crawler will only crawl URLs that have already passed the majority crawler's filter.
This means that in all cases your blog and website must have a good technical SEO to be found in all ways. And also, if you want, you have the option to change Google's tracking frequency, requesting that it go through your content again. This is ideal for people who have made modifications to the content. 
In both cases you can: Request an inspection of your URL or submit a sitemap for Google to go through your site again. You get both options here.
Take advantage of social networks
If you have a presence on social media, this is an excellent opportunity to bring your content to other readers. Place your Link on these platforms and attract new visitors to your posts. If it is useful content, Google takes into account the shares and comments that can be generated on these posts. This also allows you to be indexed by Google. 
Make sure you have activated the buttons in all your networks that direct to your website and other social network profiles. In this way, people will be able to connect from one account to another in an easier way, and google will notice your recognition. Seen in this way, the engagement that is generated with social networks helps to position your articles.  
Create a good Link Building strategy: Get external links
Make sure you are linked by websites similar to yours. For this you can start naming them in your content, if you stand out and start creating a link between blogs, the greater the authority of your domain may be. Avoid in all cases buying links, and rather generate them naturally. If you are an ecommerce, it is best to tell the brands you work with to attach some of their content to you, but never seek to link to domains that have nothing to do with your website, as Google takes it in mind when indexing you.
Make content easy to digest and useful: Hook the reader
Finally, the quality of your content will always be a priority. The source from where you get the base of your articles, because one of the most important things is that the user actually reads you and gets answers within your article. Do you want to rank quickly in Google? If you are a new page and SEO is still on its way, you can start with a hybrid strategy and first apply a SEM campaign on your articles, it will rank immediately.