TIKTOK+ shopping cart, cross-border seller circle is about to have a big earthquake
TIKTOK+ shopping cart, cross-border seller circle is about to have a big earthquake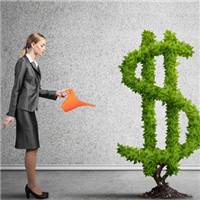 The overseas version of TikTok TikTok advertising marketing full solution
With the popularity of TikTok, a large number of trendy people poured in to grab fan resources. After TIKTOK announced the addition of the shopping cart function, it attracted the attention of all cross-border sellers. TIKTOK+ shopping cart, cross-border seller circle is about to have a big earthquake
[Limited time benefits] How to use TikTok to promote? Click to open an account for free now>>
With the popularity of TIKTOK, a large number of trendy people poured in to grab fan resources. After TIKTOK announced the addition of the shopping cart function, it attracted the attention of all cross-border sellers. No one dares to underestimate TIKTOK's potential to bring goods and attract fans. For most sellers, this signal is a rare opportunity and full of infinite possibilities
1. TIKTOK is too hot
TIKTOK has been online for nearly two years and is still one of the most popular apps in the world. Although it was once fined and restricted by the Federal Trade Commission, it is difficult to conceal TIKTOK's blowout trend.
The latest report released by the third-party data agency Sensor Tower shows that TikTok has been downloaded more than 1.5 billion times on the App Store and GooglePlay, ranking first in the top echelon with the most popular YouTube, Instagram, WhatsApp, and Messenger.
2. How to do TIKTOK well?
1. Understand the core algorithm of TIKTOK
TIKTOK will provide a traffic pool for each work, and through the propagation effect of the traffic pool feedback, decide whether to put the content in a larger traffic pool, so we should do everything possible to make the video work have a prominent performance. The dissemination effect is mainly based on six indicators: completion rate, like rate, comment rate, conversion rate, attention ratio, and review rate . Through these six standards, when we start to make video content, we should try our best to improve likes, comments, reposts, etc. as the starting point to make video content. In fact, behind the like rate is the video content quality, behind the comment rate is the interaction index, and behind the repost rate is the value index of social currency.
2. Do a good job in vertical video content
The core of TIKTOK is high-quality video content. The more creative and interesting the video content, the more it can guide users to forward and share. TIKTOK will push the precise video content according to users' preferences , so that users will always see their favorite content, so If you want to enter a large traffic pool, you need to do a good job of video content in the vertical field.
For example, in the following two pictures, one is a cooking video and the other is a dancing video. Both are high-quality content in their respective fields, but both have 200+k likes. It can be seen that the sellers only need to make the content to the extreme, TIKTOK is natural The content will be pushed to the precise user, which will detonate the likes and forwards.
ready, we must think about how to transform it. Among them,
There are five main modes of TIKTOK transformation:
1. Factory short video: live product production process, factory direct sales, good quality and low price
2. TIKTOK live broadcast with video: it is selling goods live, watching and buying
3. Grass planting video: selling goods through KOLs and celebrities
4. Storyline short videos: Resonate users' refreshments and pain points through excellent content to bring goods
5. Evaluation short video: recommend products to users by analyzing the advantages and disadvantages of products
3. TIKTOK common powder sucking gameplay
If you want to get a good marketing effect from TIKTOK, you can attract a precise customer base by looking for Internet celebrities that match your products. On the TIKTOK platform, the most commonly used and most effective way to play is to launch a label challenge with Internet celebrities. The label challenge can not only set interesting themes, but also integrate the seller's brand theme into the gameplay, enhance brand influence, and cause users to understand and recognize the brand.
Third, what changes will TIKTOK add to the shopping cart bring?
According to US technology media TechCrunch, in order to attract sellers to settle in and produce better content to attract users, TIKTOK began to try to add product link function to the video. Since it is still in the testing stage, there are certain thresholds for adding the shopping cart function. First, there is a certain number of fans, and secondly, the official Blue V certification is required.
1. TIKTOK opens the door to social e-commerce
The core of social e-commerce is to socialize first and then e-commerce, and socialize first and then make a deal. In the past, e-commerce relied on traffic to generate sales. TIKTOK broke this rule. It can accurately place ads in front of users based on user portraits such as gender, age, region, and hobbies, and trigger users to place orders through explosive visual effects. Greatly improve the operating efficiency of social e-commerce. The social e-commerce gameplay greatly saves operation and promotion costs, and brings great convenience to merchants' shipments.
2. A new round of tuyere must be entered as soon as possible
TIKTOK has so many users, a large amount of traffic will inevitably form potential purchasing power, and it also provides a good opportunity for Chinese export sellers. TIKTOK cross-border social e-commerce will surely become a dark horse. Any platform has a good bonus period for several years when it first emerged. For example, the early Facebook and Twitter bonus period, the platform management is not strict enough, a large number of merchants settle in, quickly add friends and group messages to attract fans, and as the bonus is exhausted, maintenance A new number is getting more and more difficult and the cost is getting higher. Now that TIKTOK is more popular, and the shopping cart function is added, the opportunity is self-evident. It is said that every pig is waiting for the air vent. This time the air vent is here. As a seller, don't you want to be that pig?
3. TIKTOK allows small sellers to have a big market
For a large platform like Amazon, the living space of small sellers will only be squeezed more and more. At the beginning of Taobao, all beings were equal, but with the development and growth of the business community, the living space of small sellers has been squeezed to a minimum, and the Matthew effect has become prominent. TIKTOK's decentralized algorithm fully gives small sellers the possibility to achieve big sales. As long as small sellers make good video content, they can still quickly attract fans and drive product sales.
4. Social e-commerce 3.0 era
We all know that the earliest social e-commerce is based on a similar line chat tool, which is similar to the 1.0 version of WeChat social e-commerce, and the way of selling goods based on pictures and texts such as Facebook and Instagram is the 2.0 version of social e-commerce. Nowadays, social E-commerce has come to version 3.0, which is the video-type social e-commerce represented by TIKTOK. From text to picture, from picture to video, it is not only a technological leap, but also an iterative process of the business model. Once the e-commerce of the TIKTOK model is formed, the social e-commerce 3.0 will surely usher in explosive growth, so it is necessary to enter the game as soon as possible.
Fourth, the real marketing case of Tiktok social e-commerce
——Chipotle realizes historic explosive products through TikTok
Chipotle is a Mexican fast food chain brand that pursues innovative marketing in the United States. This time they embraced TIKTOK. In May of this year, Chipotle invited Internet celebrity DavidDobrik to jointly launch the #ChipotleLidFlip challenge event on the TIKTOK platform. Unexpectedly, in just 6 days, there were 110,000 short video works with the #ChipotleLidFlip# tag, with a total of 104 million people. Participated in video interaction and generated 230 million views
In July of this year, Chipotle continued to work hard on TIKTOK and launched the #GuacDance# theme challenge event. This time it attracted American musician Dr. Jean and encouraged users to publish their own by combining his song "the Guacamole Song". "Avocado" dance step, in just 6 days, 250,000 user videos were uploaded, and 430 million users participated. The sales volume of 800,000 copies of avocado sauce was created that day, setting the company's single-day sales record, which is very popular on TIKTOK. Successful brand challenge event.
to sum up:
TIKTOK, as a strong dark horse of cross-border social e-commerce, is only one of our forward-looking observation areas. Welcome everyone to share and exchange with us. If you have any difficulties, contact us in time. We will be dedicated to answer your questions and solve your problems. Various operational problems