Read Time:
1 Minute, 42 Second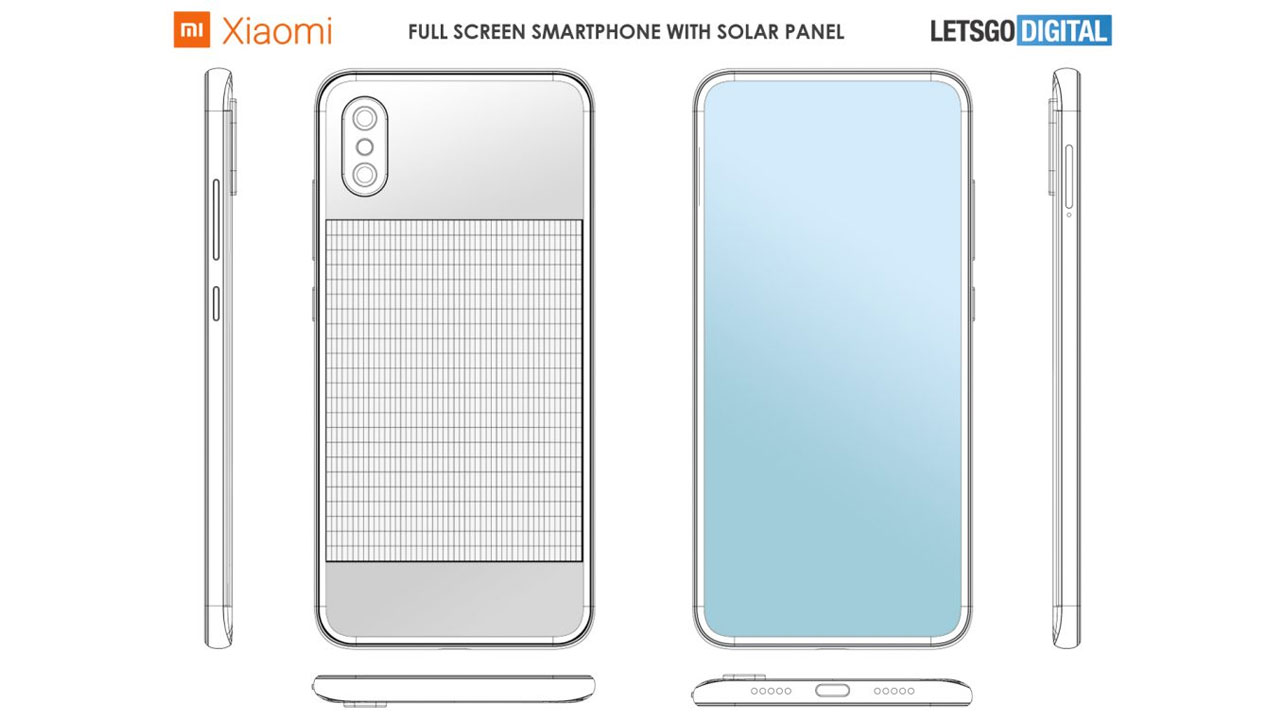 Although it is not a completely original idea, smartphones powered by solar energy are rare, in fact, in our recent memory only Tesla and Caviar have managed to achieve something like that, albeit at an extremely exorbitant price. However, Xiaomi could try something like this in the future, since patents have been sighted for a mobile phone equipped with solar panels on the back. Based on the patents, LetsGoDigital has created a render that lets us take a look at the terminal in question, which could be charged using solar energy.
Xiaomi mobile with solar panel Is this the future?: Xiaomi patents a smartphone with a solar panel equipped
Normally the most interesting thing about a mobile is in front, on its screen, but in this case it is the opposite. As you can see, the built-in solar panel covers most of the rear , leaving no room for a fingerprint sensor, but leaving the necessary space to place a dual camera with a dedicated LED flash, whose design is comparable to the Mi 8 and Redmi Note 6.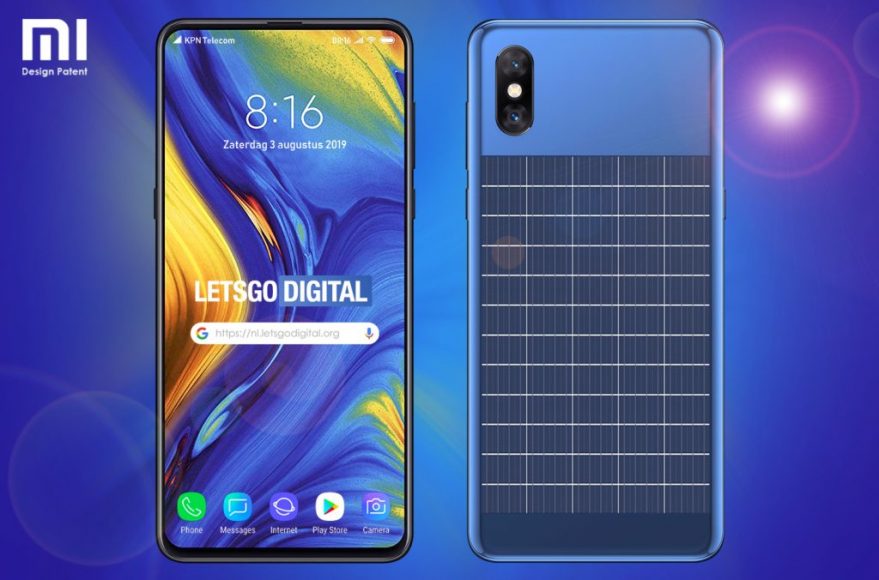 When we appreciate the front, we find a full screen that reminds us of the Mi MIX series , which lacks bezels and a front camera. This leads us to think that perhaps Xiaomi could incorporate its under-screen camera technology into it , or change the design later to house a selfie sensor.
On the other hand, the mobile does not look very thick in the sketches presented to the WIPO (World Intellectual Property Office), and the same can be said for the camera module, which barely protrudes. Although of course, it is only a sketch that does not necessarily have to represent the final product.
Finally, it is worth noting that it is not a certainty that Xiaomi is going to launch a mobile with solar panels as described in the patent. However, to achieve this, the Chinese company would gain many points with environmentalists and lovers of technological innovation.